Rise therapeutic equestrian center
We offer physical therapy and adaptive riding to teach horsemanship and riding skills to individuals with a special need of any kind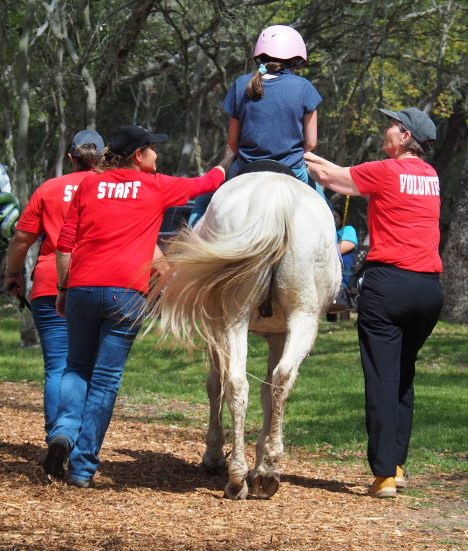 To provide adaptive riding,  physical therapy, occupational therapy and speech language pathology services using the movement of the horse for individuals with cognitive, physical or emotional challenges in order to help them meet personal goals, maximize activities of daily living and improve overall function while experiencing the joy of horsemanship.
To continually improve our own abilities to provide compassionate, expert equestrian and therapeutic activities by partnering with like minded, similar organizations to learn and offer information in the areas of clinical care, horse management, evidenced-based research and education for the sole purpose of benefiting the lives of individuals with special needs and their families.
Hippotherapy
Licensed therapists use evidence-based practice
and clinical reasoning in the purposeful
manipulation of equine movement to engage the
sensory, motor, and cognitive systems to achieve
functional outcomes.
Therapeutic Riding
RISE Therapeutic Equestrian Center teaches horsemanship and riding skills to individuals with a special need of any kind. In addition to equestrian skills, the rider learns social, behavioral and communication skills fostering a relationship with the horse and reinforcing positive behavior in social situations.
Summer Camps
This summer RISE is offering limited spots in a four day long summer camp program from 9 to 12.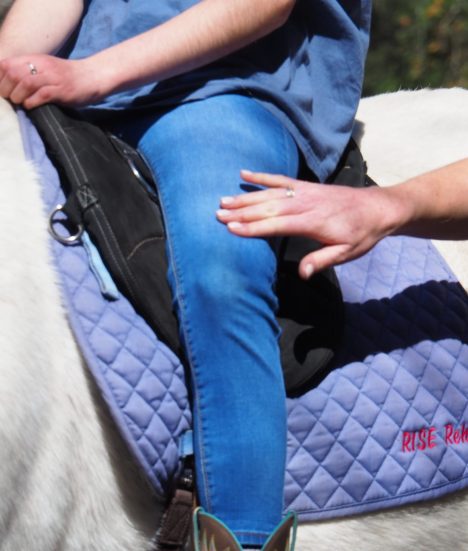 Subscribe  for updates happening at RISE